Software and Laboratory Automation

Flexible medical software that offers:
Quality optimization of the offered services
Full automation of working processes
Minimization of errors at all stages of the analysis process.
Better Control of the total cost of laboratory operation.
Excellent management of customer and associate relations.
The module 2link offers the capability of electronic interface between a physician's lab and MEDISYN, for safer, more affordable and faster tests order request and results delivery.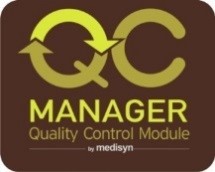 QCmanager is the module of Biomember advanced offering total management of the external quality control process.